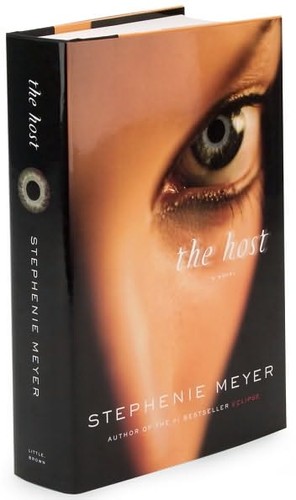 Só alguém muito desatento poderá encontrar alguma originalidade na base desta história de "Ficção Científica" - o que isto me custou escrever! Não conhecem o trabalho de Jack Finney ou, pelo menos, uma das adaptações cinematográficas de Invasion of the Body Snatchers? Nem a Jadzia Dax do Star Trek Deep Space Nine? Animorphs? Então voltem cá depois de terem aprendido alguma coisa...
      O pior é que Meyer cola nesta história a sua fórmula acéfala de Twilight - uma afronta a qualquer mulher inteligente e um péssimo modelo para as jovens - para mais um disparate que não passa de umas centenas de páginas de mais um "livro para tontinhas" - infelizmente há muitas e isto acaba por ser receita para o sucesso... O Péssimo é passar a filme! Tristes tempos estes... 
     Lá temos uma história de amor doentio "meyeriana" (que se lixe o fim da humanidade...) e viva a estupidez masoquista! A história dos invasores também é ridícula, com claras falhas.
    Previsível, monótono, com uma prosa repetitiva, personagens planas e com personalidades irreais, sem profundidade, etc - all Meyer, portanto! Se tiverem dois dedos de testa e amor-próprio evitem mais este disparate!
    Querem algo "a sério"? The Possessors by John Christopher! 
 "If being a brainless fucktard was a crime, Stephenie Meyer would be going straight to the electric chair. No trial."